High Resolution 4'' HD IPS Screen Dual-lens Dashcam Eonon
4 Inch HD IPS Screen Dual-lens Dashcam for Eonon Car GPS
Dual-lens inputs to provide double protection.
4 kinds of viewing modes for you to switch freely.
4 Inch full-HD IPS screen supports 1080P recording
HDR Technology Enhance the Night Vision
Auto Record & Motion Detection to save the Important Video Evidence
Easy & Fast to Install
4'' HD IPS Screen Dual-lens Dashcam
A reliable witness, never miss any important moment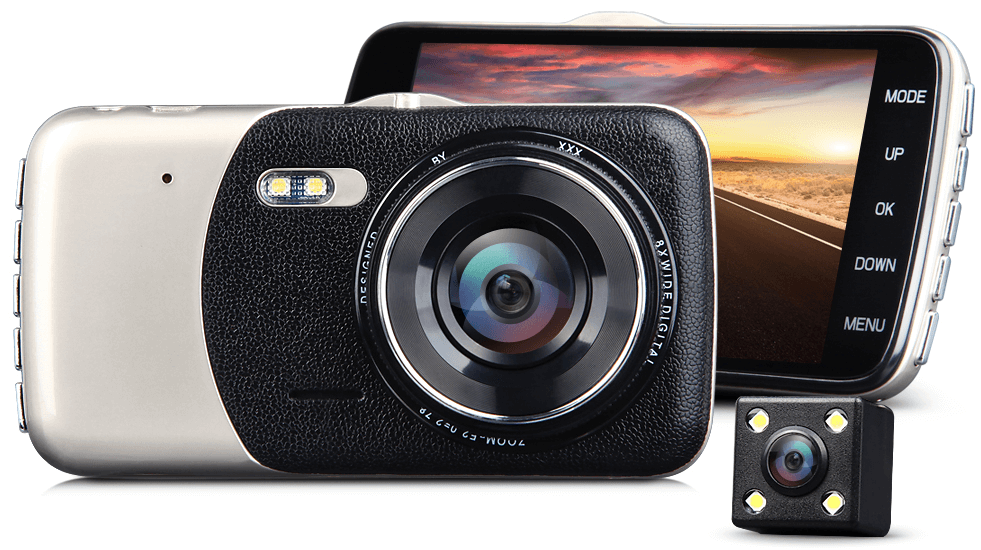 Give You Double Protection
Dual-lens inputs can catch the traffic condition at both front and rear perspectives to provide double protection. And 4 kinds of viewing modes for you to switch freely.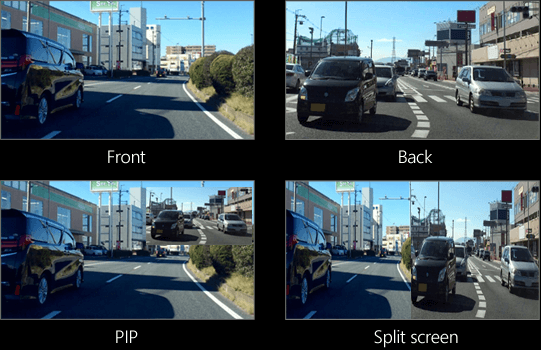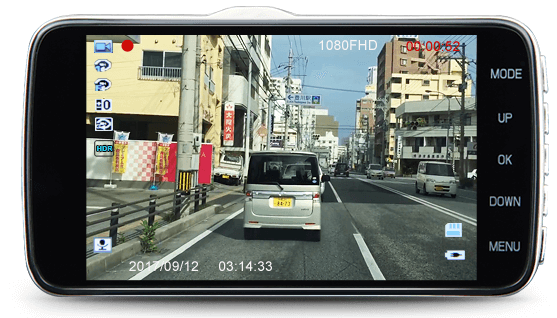 Restore the Truth
4" full-HD IPS screen supports 1080P recording, nearly 180° viewing angle, and provides more sharp images with better colour representation. Every details can be seen clearly. (Note: When connecting the rear camera, the resolution of front camera can support up to 1280 x 720 only.)

HDR Technology Enhance the Night Vision
HDR works by taking pictures at a bunch of different exposure levels and stitching them together to get the best exposure for every part of the photo in variable lighting conditions. The license plate can be seen very clearly even driving at night.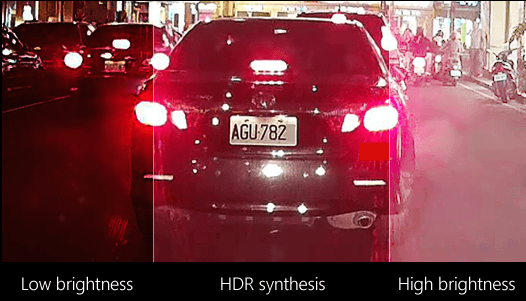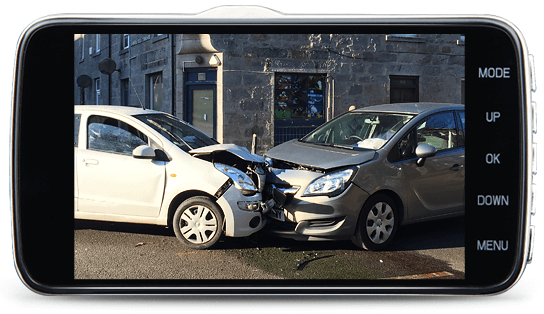 Protect the Important Video Evidence
Turn on the G-sensor, it will automatically lock the current recorded video when accident occurs. And the locked video will not be covered, your best friend to against false accusations and insurance claims.

Auto Record
After turning on parking mode in the settings, it will start to record video for 30 seconds when the car vibrates, and save the important video evidence if accident occurs. (Note: If you want to turn this function on 24 hours a day, then please install a power adapter cable for changing DC 12V to 5V.)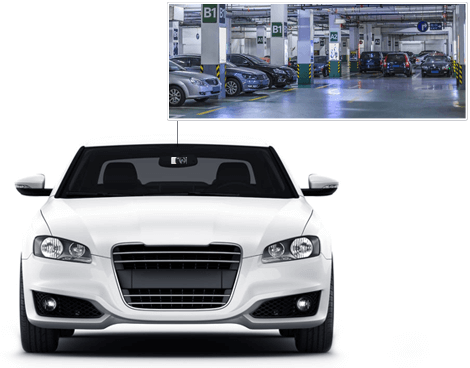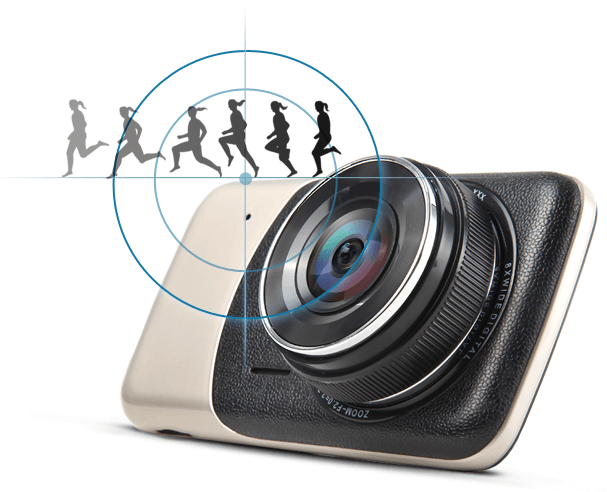 Motion Detection
The camera system use motion detection to start recording on its own, without you having to press a button. It will also enter standby status when there is no object moving, save space of memory card.

Easy & Fast to Install
Just insert the TF card, mount the suction cup and connect to the power. The dashcam can automatically power on/off with your vehicle, the real plug and play.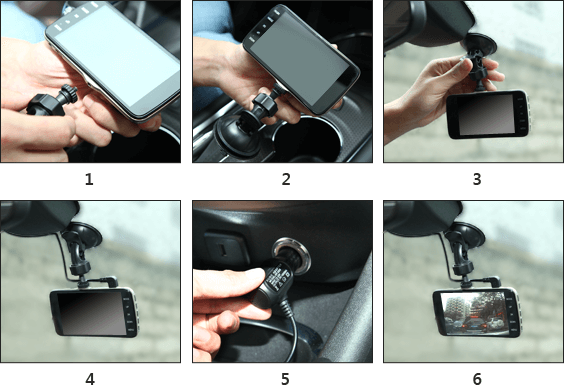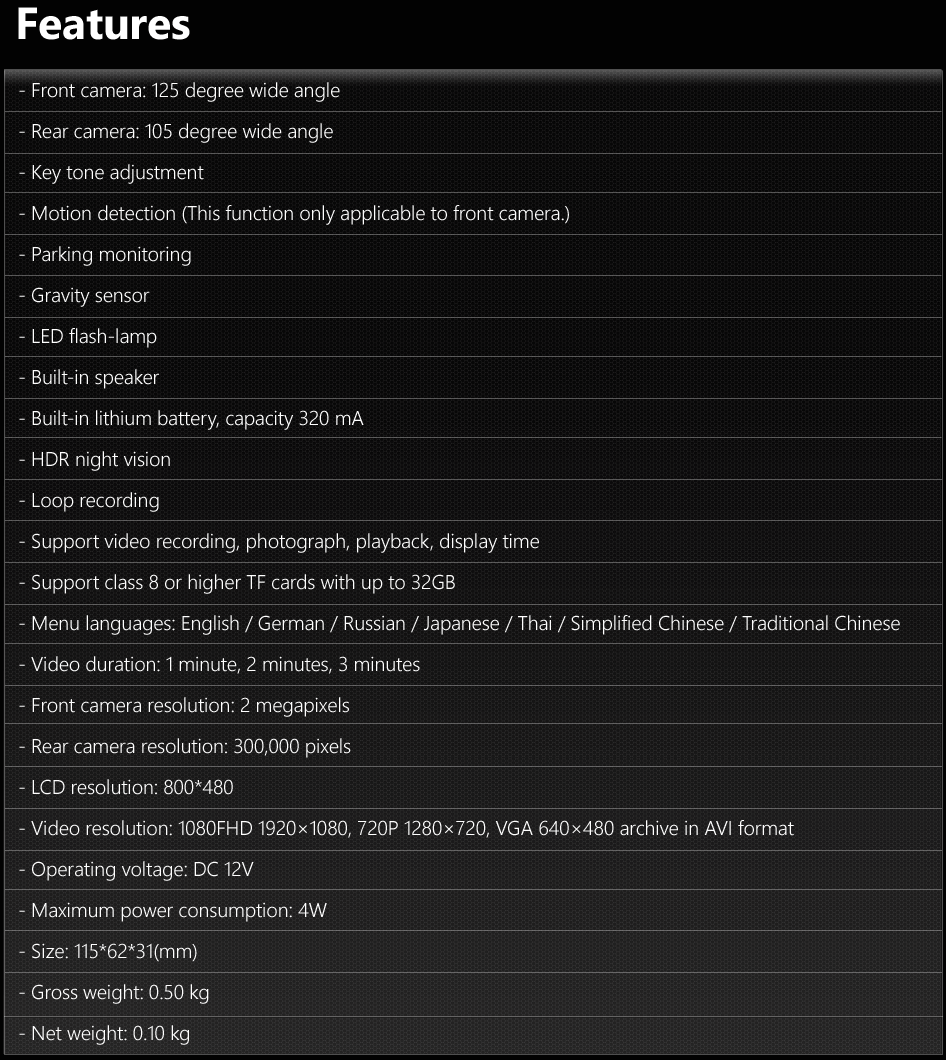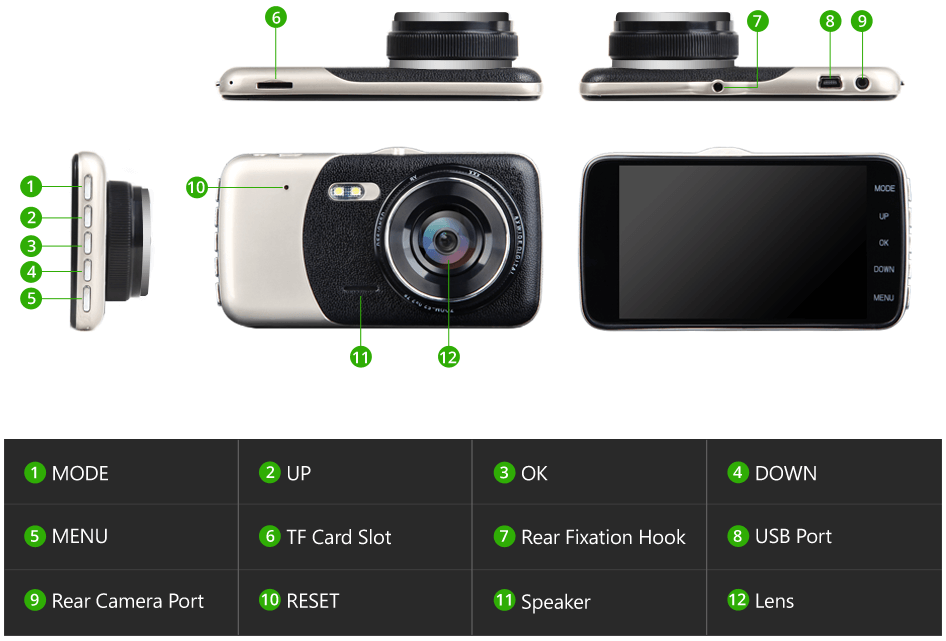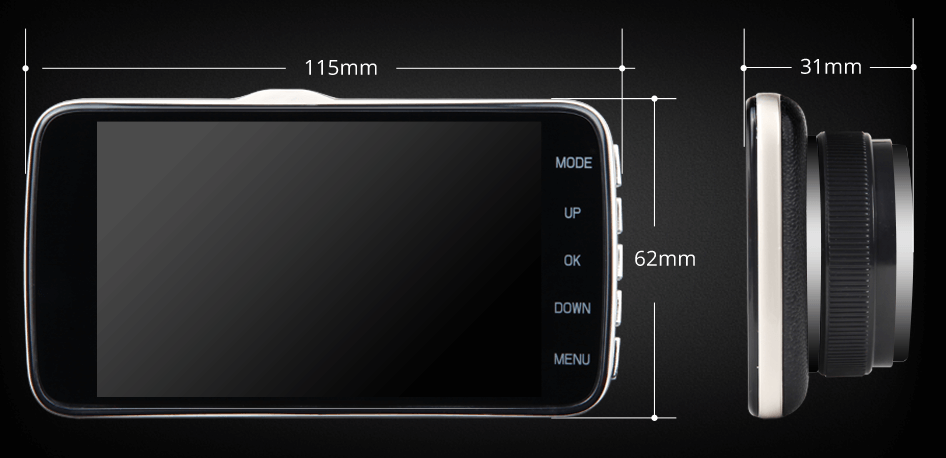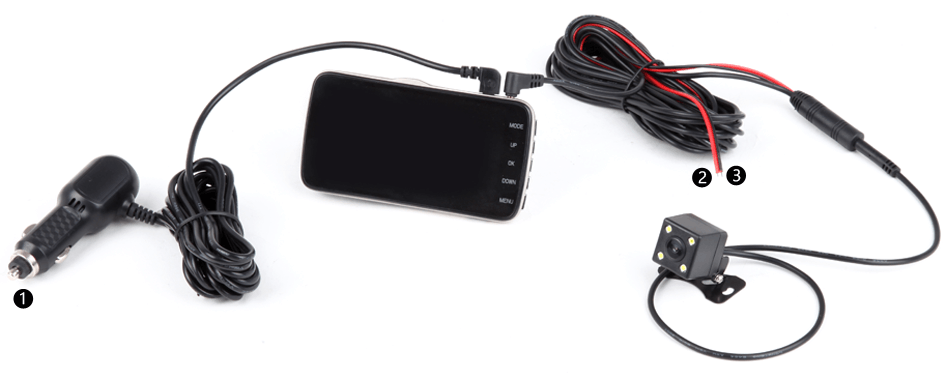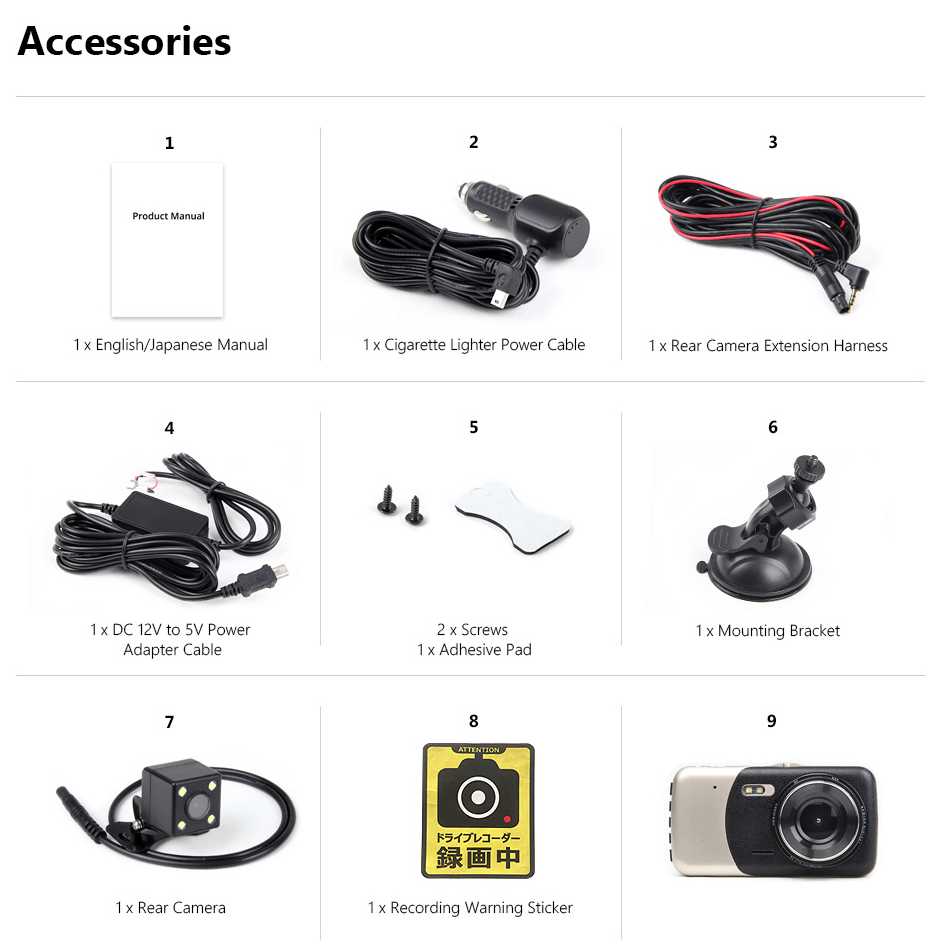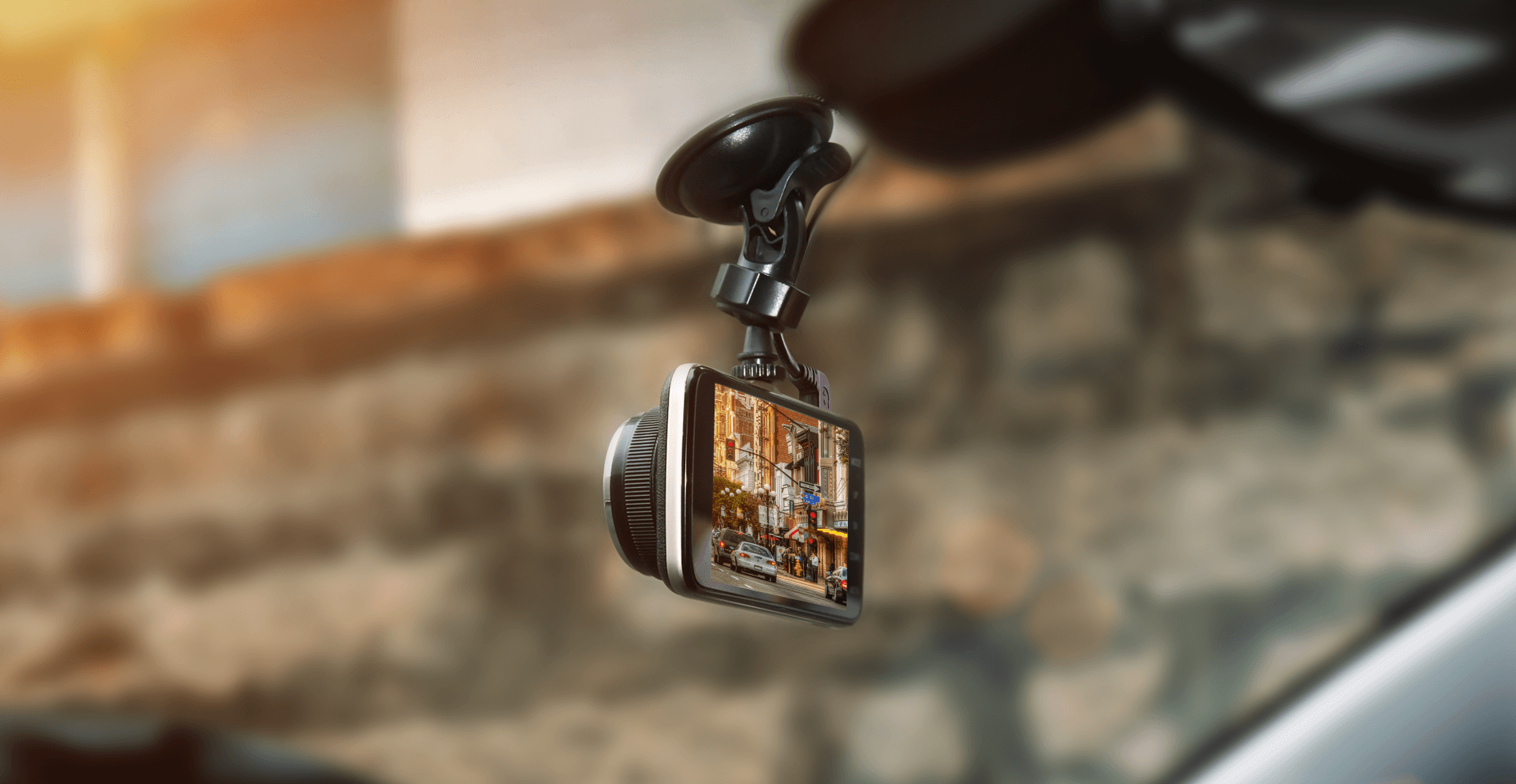 General
High Definition
Full-HD IPS screen supports 1080P
Wide Angle
Front camera: 125 degree wide angle; Rear camera: 115 degree wide angle
Gross Weight
0.50 kg
Screen Capture
640*480
Single Frame Capture Storage Formats
AVI
Dynamic capture storage format
AVI
Max Power Consumption
320 mA
Panel Size
115*62*31(mm)
Resolution
Front camera resolution: 2 megapixels;Rear camera resolution: 300,000 pixels
LCD Resolution
800*480
Recording Video Resolution
1080FHD 1920×1080, 720P 1280×720, VGA 640×480 archive in AVI format
Built-In Motion Detection
Yes
Support Cycle Recording
Yes
Menu Languages
English/Spanish/Italian/German/Russian/Japanese/Thai/Portuguese/Vietnamese/Simplified Chinese/Traditional Chinese
---
We Also Recommend