REPAIR SERVICE for BMW E36 3-Series M3 ALPINE C33 C43 RADIO STEREO CASSETTE
If you are experiencing the typical problems associated with these BMW Model C33 radios, it is time to fix it once and for all!! This listing is for the purchase of a SERVICE to repair your 1996 - 1999 BMW E36 3-Series, M3 & 1996-2002 BMW Z3 Cassette/ Radio. Trust the BEST!! We have over 15 years experience working with these highly-problematic head units and have repaired literally several hundred of these since. We can also repair the BUSINESS RDS Model C43 radio for illumination, tape and volume adjustment. 
We GUARANTEE our work 100%! Why risk buying another dud? Have yours repaired and save yourself the headache! This is a flat-rate service; there will be no additional or hidden charges. Have a question? Please send us a message!
Typical Problems That Require Our Service
DISPLAY TURNING ITSELF ON / OFF RANDOMLY

VOLUME CONTROL DOES NOT ADJUST PROPERLY

DIM / DARK / DEAD DISPLAY LIGHTING
POWER AND LIGHTING COME ON / OFF RANDOMLY

NON-ILLUMINATING BUTTON LIGHTS

COMPLETELY DEAD? WE CAN REVIVE IT!

TAPE MECHANISM ACTING UP

DEAD BUTTONS THAT DO NOT PRESS FIRMLY

**Service Does Not Repair No Audio Output or Weak Non-Existent AM/FM Reception. Service Does Not Replace Damaged Glass lcd.

Please DO NOT MAKE ASSUMPTIONS! PLEASE ASK QUESTIONS BEFORE PURCHASING SERVICE. ONLY WHAT IS LISTED IS WHAT IS FIXED.
BMW
MODEL NO. C33 DIN US

MANUFACTURED BY /////ALPINE ELECTRONICS 

Commonly Found in: 1996, 1997, 1998, 1999 BMW 3-SERIES, M3 and Z3
How Does This Service Work?

1..   Click "Add to Cart" to Purchase Service
2..   Simply Remove Radio from dash
3..   Securely Package radio for shipping. 
*** Mailing Instructions will be emailed to you following your purchase. Please take instrument panel securely-packaged to FedEx, UPS, DHL, US Postal Service (USPS), etc. to have it mailed in. Please include a note of symptoms & return mailing address. 
Mailing Address:
German Audio Tech
Attn: Repair Dept.

65 Pine Ave., #337 
Long Beach, CA 90802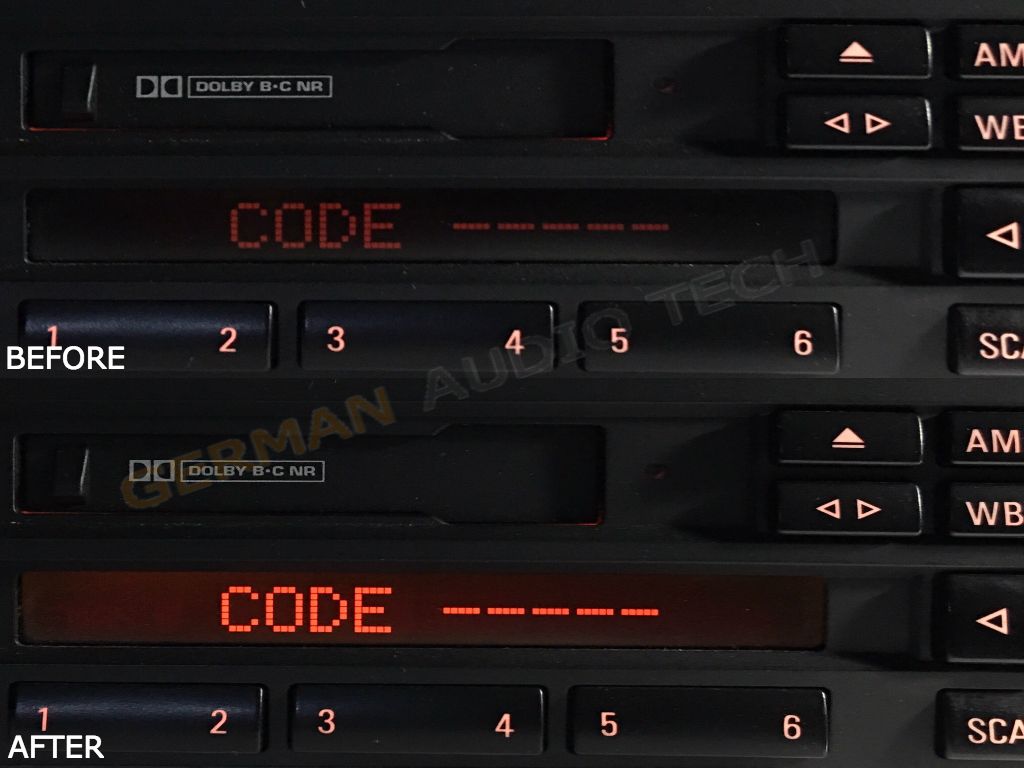 ---
We Also Recommend