BMW MK3 NAVIGATION COMPUTER E38 740 E39 525 540 M5 E46 330 M3 X5 X3 Z4 MKIII GPS
This is your opportunity to purchase (1) Firmware Updated MKIII Navigation System Computer (Single Disc CD Drive). Item has been fully tested to reassure it is in 100% working condition! FAST navigating performance! 
Fully compatible with all 16:9 Wide Screen, and Non-Wide Screen 4:3 Monitors. Has the latest software updates, which include =BMW= Logo Start-up screen, color options & optional navigation Split Screen! Uses your BMW, MINI or Range Rover purple & blue harnesses, so just Plug 'n Play with your audio system. Installation very simple!  Replace that out-dated MKI, MKII Navigation cd drive today!! 
Our navigation drives are both forward & reverse compatible with pre-2001 MKI, MKII & post-2005+ MKIV DVD models. If you choose to use this MKIII in place of an MKIV "DVD" model, you will simply need a non-DVD formatted navigation disc. All are powered on and tested prior to shipment, so you are guaranteed to receive a perfect working unit! More DSP/Navigation equipment is listed in another one of my auctions. Those we have sold these to has been completely satisfied!** Technical help with installation is available. Like all great deals, they do not last long; so get it while you can! Light wear on used parts. Multi-item listing, Stock photos below. 
All International and Canadian buyers welcome!! Fast Shipping World-Wide
Click Here for: MKIII Navigation Users Manual
MKIII FEATURES:
GPS Receiver is Integrated

BMW Startup


Programmed for English

Latest Software Updates loaded!


Optimized Memory & Faster Processor Resulting in Faster Start-Up & Operation

Split-Screen & Magnifying Feature When Equipped with Wide-Screen Monitor

Same Navigation Computer Used for Color Board Monitor or Monochrome MIR Display Units

Map CD Drive

Hardware for Navigation Function

Gyro (Rotation) Sensor

Output for Audio Interface & Visual Display

High Powered Cooling Fan

Upgrade to MK1 and MK2 Navigation Computers!
Compatibility:
  * 
3 Series [E46] 1999 - 2006   323, 325, 328, 330 & M3 (coupe, sedan & convertible)


  * 

5 Series [E39] 1997 - 2003  528i, 530i, 540i & M5


  * 

7 Series [E38] 1994 - 2006   740i, 740iL, 750i, 750iL


  * 

X3 [E83] 2.5, 3.0


  * 

X5 [E53] 3.0, 4.0, 4.3 Liter 


  * 

Z4 [E85] 2.5, 3.0 & M Z4 (coupe & roadster)
  * 

MINI COOPER, CLUBMAN, COUNTRYMAN, JC WORKS, S, etc. w/ DVD Nav
 

* 

Land Rover & Range Rover vehicles
Part Number Cross Reference:
65.90-4 106 227
65.90-6 903 621
65.90-6 905 923
65.90-6 908 529
65.90-6 908 530
65.90-6 908 531
65.90-6 908 532
65.90-6 908 619
65.90-6 908 620
65.90-6 908 759
65.90-6 915 035 (April 2001)
65.90-6 915 036 (May 2003)
65.90-6 915 037
65.90-6 915 038
65.90-6 920 182
65.90-6 920 183
65.90-6 920 714
65.90-6 920 758 (March 2002)
65.90-6 920 759
65.90-6 922 720
65.90-6 922 721
65.90-6 924 829
65.90-6 924 830
65.90-6 925 449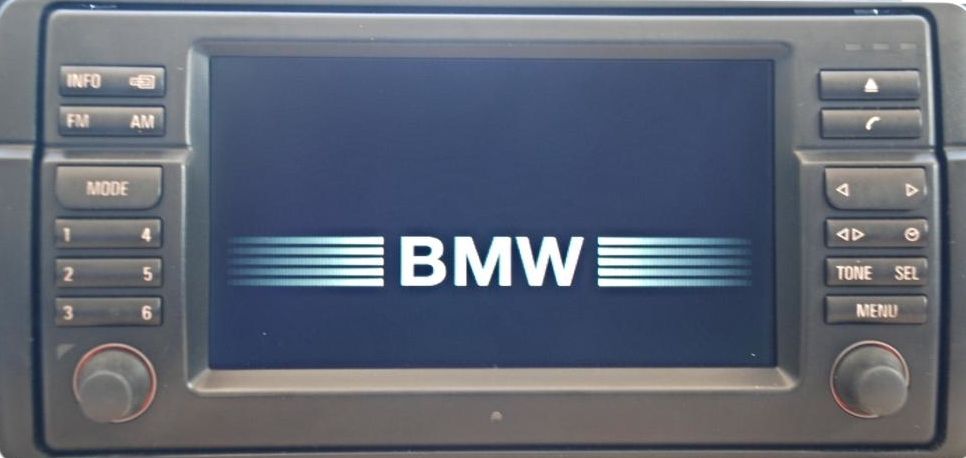 ---
We Also Recommend