GROM Reversible Micro USB Power Data Cable for Android phone, 5FT
High Quality EasyFlip Reversible Micro USB to USB cable, 5FT, gray and black color.

No more need to fumble with fitting your MicroUSB cable to your phone, and risking to damage your phone connector. With GROM EasyFlip reversible Micro USB cable you will plug your cable to your phone worry free.

Reversible Cutting Edge Technology: 
This GROM Micro USB Cable has reversible port on both ends; Micro USB and USB Type A. You can now connect your devices in any direction.

Durable and tangle free: 
The wires are covered in an ultra-strong and flexible braided nylon lead with soft TPE housing. The cables also have a robust aluminium shell, and gold-plated micro usb plugs to prevent corrosion. The cable will last you for a long time.

Quick Charge and Sync: 
High speed charging and data transfer. Supports a high-speed USB 2.0 data transfer rate of up to 480Mbps.

Compatible with all Micro USB Devices: 
Connect your Android smartphone/game console/portable battery/Android tablets/bluetooth speaker/earphones/wearables or any other micro USB port equipped device to the USB port on your charger or computer with this cable.

Warranty: 
12-month replacement warranty, 30 days money back guarantee as always with GROM.
Package Includes:
Reversible gray/black Micro USB cable, 5FT

Distinctive functionality
Reversible Micro USB connector side
Reversible USB Type-A side
Braided cord that does not tangle
Aluminum housing
Sturdy and elegant design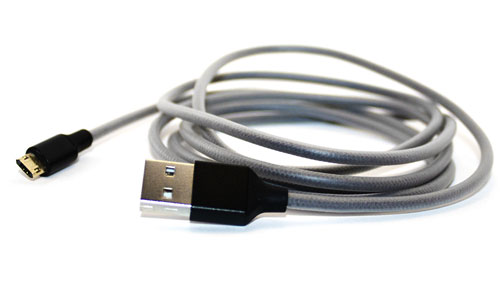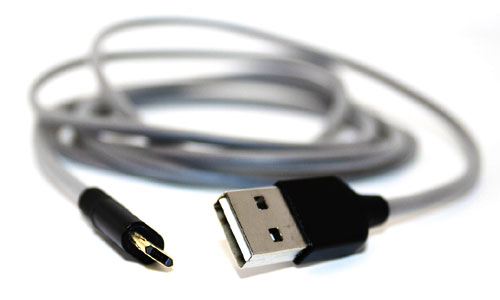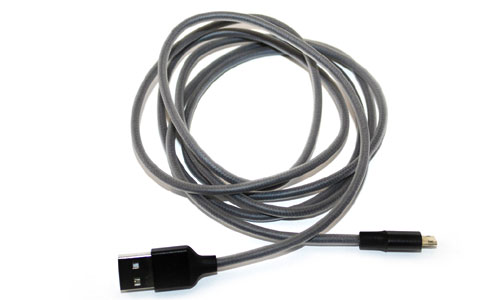 ---
We Also Recommend